Our Experienced Northern Colorado Staff
Management
Dan Sanger
Owner
Dan is the founder and owner of Southern Exposure Landscape. He graduated from Colorado State University in 1987 with a degree in Ornamental Horticulture & Landscape Management. He is involved in all facets of daily operations, but particularly enjoys planting and layout.
Leslee Sanger
Owner
Leslee has been working alongside Dan in the green industry for over 10 years, following a long career in corporate accounting and purchasing. In 1987, she earned a Bachelor of Science degree in Accounting from Colorado State University. She is typically involved in managing the "big picture", overseeing major company decisions.
Russell Hoff
General Manager
Russell has spent the majority of his career as a general manager of several landscape and property management companies throughout Northern Colorado. His educational background includes a degree from Colorado State University in Landscape Design and multiple certifications within the green industry.
Sales/Administration
Traveler Sr.
Office Assistant
In loving memory of one of our favorite employees, he will always have a place in our hearts.
Production
Miguel Montelongo
Hardscape Foreman
Miguel has been with Southern Exposure for 10 years. He is an artist with all hardscape elements and an absolute master with flagstone. His attention to detail and his work ethic define his work.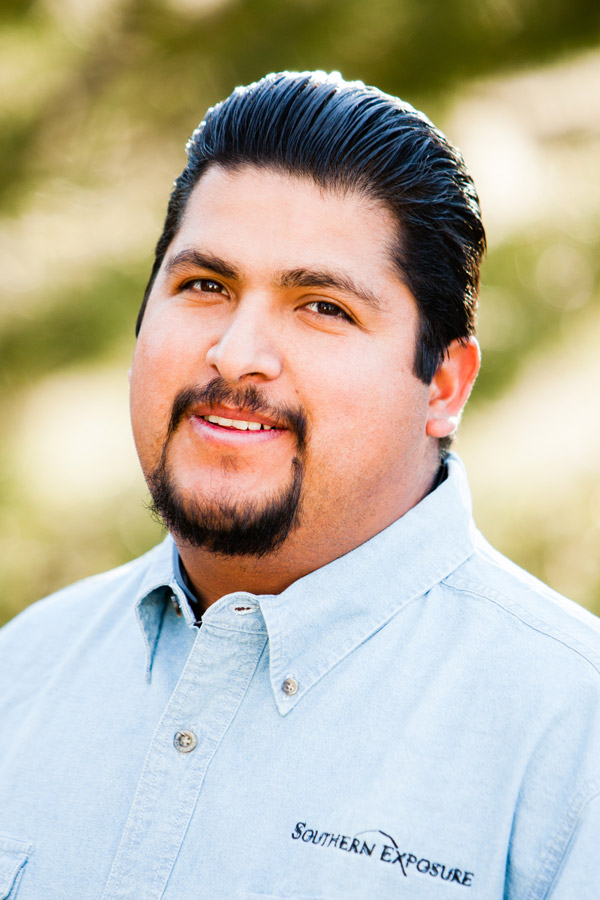 Ricardo Ortega
Construction Foreman
Ricardo is well-rounded in all facets of landscape construction. He started as a crew member and has learned the Southern Exposure standard of irrigation, planting and hardscape.
Joe Sanger
Construction Foreman
Joe has moved up in the company by constantly improving his knowledge of the industry, and by showing his aptitude for operating heavy machinery. He is also licensed by the state of Colorado as a spray technician.